GSA 8a STARS III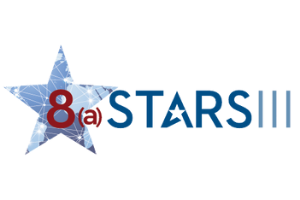 Contract Number: 47QTCB21D0264
DUNS Number: 079403104
CAGE Code: 76AA8
Contract Manager: contracts@cydaptiv.com
The 8(a) Streamlined Technology Acquisition Resource for Services (STARS) III Governmentwide Acquisition Contract (GWAC) – knows as "STARS III", is a Multiple Award, Indefinite-Delivery, Indefinite-Quantity (MA-IDIQ) contract to provide information technology (IT) services and IT services-based solutions. cyDaptiv holds the STARS III Master Contract award, which is reserved exclusively for qualifying Small Business Administration (SBA) certified 8(a) prime contractors with competitive prices.
cyDaptiv Solutions Awarded:
Information Technology Services Primary Scope, and
Scope Sub-Area 2, IT Services performed outside of CONUS (OCONUS)
Contract Ordering Period: July 2, 2021 to July 1, 2026, plus one 3-year option period
Directed task orders up to $4.5 million each
8(a) STARS III allows directed task order awards for orders under $4.5 million, including options.
For more information: GSA 8a STARS III